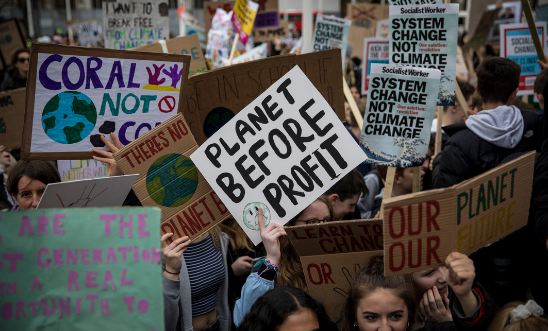 © Amnesty International / Richard Burton
Environmental activists often silenced by governments across the world
Open letter to COP26 President calling for the UK Government to lead recognition and protection of environmental human rights defenders
'The UK's voice has power. It's time to use it and to be a world leader at COP26 by committing to protect environmental human rights defenders' – Karla McLaren
Environmental human rights defenders have seen an increase in attacks and threats by governments around the world, and the UK Government must do more to recognise their crucial role and protect them, Peace Brigades International and Amnesty International UK said today in an open letter to Alok Sharma, COP26 President.
The work of environmental human rights defenders is integral to the protection of the planet and the transition to greener economies. Activists and communities play a crucial role as a first line of defence against ecological collapse, as well as being frontrunners in the campaign to prevent it, which must be recognised.
In total, 19 organisations, supporting hundreds of human rights defenders worldwide, have signed the open letter asking for tangible commitments to support environmental human rights defenders at COP26.
All over the world, Indigenous peoples and environmental defenders risk their lives for the fight against climate change and biodiversity loss. According to the latest Global Witness report, 227 land and environmental defenders were killed worldwide in 2020, marking an increase from 212 people in 2019.
Susi Bascon, Director of Peace Brigades International, said:
"The knowledge, perception, and invaluable experience of environmental human rights defenders can no longer be ignored by any State that wishes to fully implement the Paris Agreement and avoid climate breakdown, ecological collapse, and escalating social inequality. Partnering with them is a must.

"Putting environmental human rights defenders at the centre of policy is imperative if we are to honour the UK's legacy of leadership on protecting human rights and safeguard the planet for future generations."
Karla McLaren, Amnesty International UK's Government and Political Relations Manager, said:
"As the climate emergency worsens, the threat to those who are protecting the environment is increasing.

"But instead of being recognised for their bravery, many have faced an increase in attacks, reduced protection and draconian repression disguised as emergency responses.

"The UK's voice has power. It's time to use it and to be a world leader at COP26 by committing to recognise and protect environmental human rights defenders."

The 19 organisations are calling on the UK government to take the lead in partnering with human rights defenders on climate change policy.
Global governments must:
Improve minimum standards of support for environmental human rights defenders across its network of embassies and diplomatic posts;
Strengthen protection arrangements for environmental human rights defenders, through measures such as protection grants, amnesties and funding for rapid response emergency mechanisms.
Increase access to flexible and core funding for environmental human rights defenders.
Facilitate and support access to justice and resilience building, through UK pro bono partnerships and legal clinics.
Establish and facilitate access to effective judicial and non-judicial grievance mechanisms to address business-related human rights and environmental abuses committed by UK companies domestically and extraterritorially.
Integrate a human rights-based approach in policies, and condition its climate finance on such an approach, in consultation with human rights defenders and civil society
Ensure UK business enterprises, including financial institutions, to apply and publish human rights due diligence measures to identify, prevent, and mitigate against potential and actual human rights abuse, including the criminalisation of defenders.
ENDS
Open letter signed by:
Peace Brigades International UK, Amnesty International UK, ABColombia, Action4Justice, Bond, Business & Human Rights Resource Centre, CAFOD, Campaign for Human Rights in the Philippines, Centre for Feminist Foreign Policy, Defenders Protection Initative, Environmental Justice Foundation, Hansen Palomares Solicitors, International Service for Human Rights, Lawyers Against Poverty (LAP), London Mining Network, Peru Support Group, SCIAF, Stakeholder Democracy Network (SDN), West African Human Rights Defenders' Network (WAHRDN).